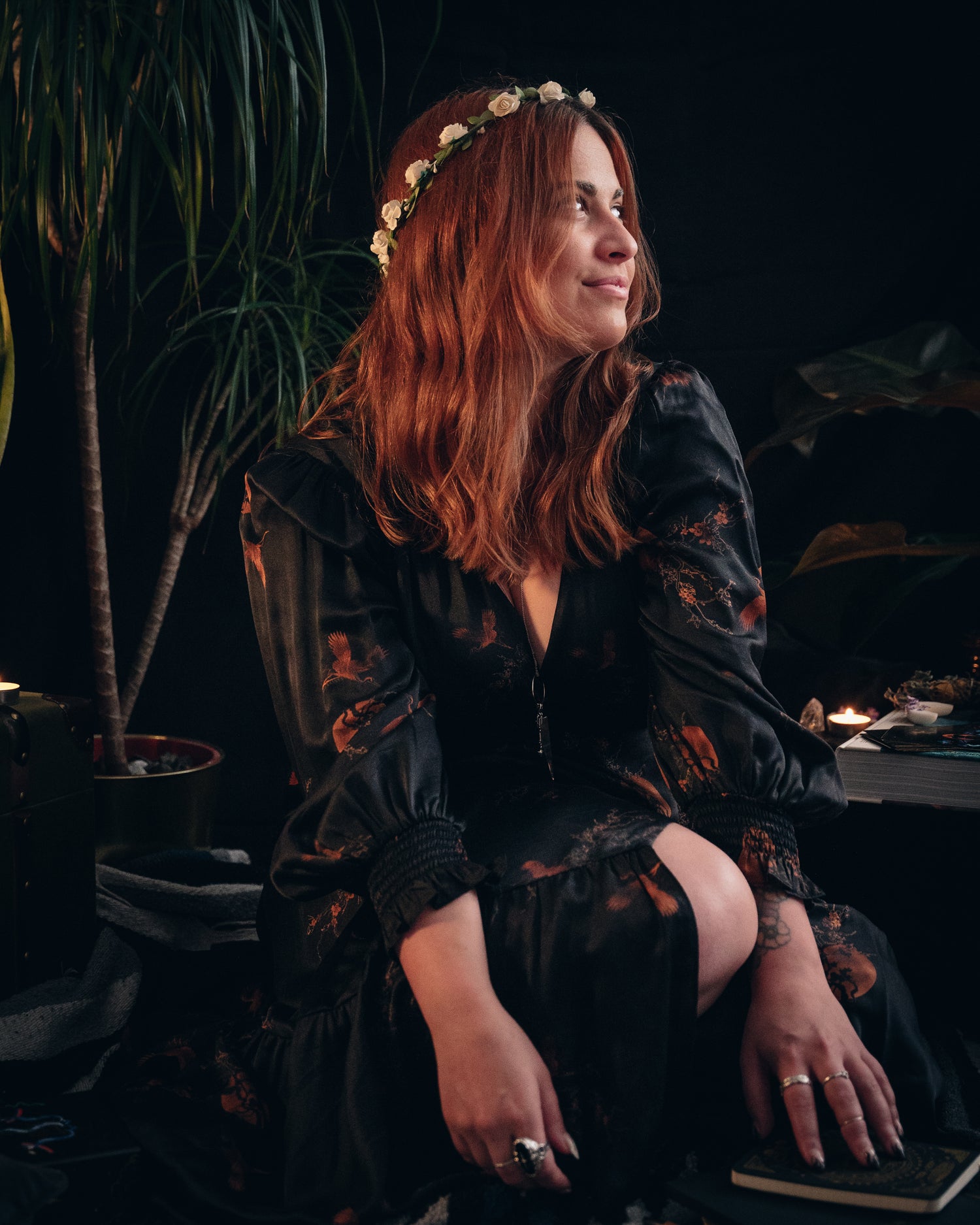 Hi I'm Steph!
I founded Lunar & Wild in lockdown 2020, during a time when disconnection with nature and ourselves truly became highlighted. I went on a path of relearning, connecting to nature through foraging and learning about wild plants/herbalism, reconnecting to myself through journaling, practicing rituals & living by the phases of the moon - I re-discovered the enchantment of life and my own inner magick. 
I knew I wanted to share this discovery with others, so I set out to create my moon ritual candles, utilising plant magick & crystals to give you small rituals that you could implement into your every day life. Sustainability was hugely important when creating my products, so I sourced ethical, eco-friendly and vegan suppliers as well as shipping all my products plastic free. 
This year I decided to introduce the Lunar & Wild Coven, a sisterhood for like-minded women to connect with each other all over the globe. It has been such a blessing to be able to create this space and support other witches on their journey as well as connect with such amazing women, I can't wait to see how it evolves.
I hope you can rediscover the magick within yourself and find wonder in the world around you. I would be honoured if Lunar & Wild could be a part of your journey towards enchantment and self-discovery.
Thank you so much for all your love and support of my brand, I appreciate you x