Are you ready to:
- Live with more intention?
- Connect with nature and live seasonally?
- Find support on your journey in witchcraft?
- Celebrate the Phases of The Moon and Wheel of the Year with like-minded individuals?
If so, then The Coven is the place for you!
You'll be welcomed by the most supportive and lovely online group of sisters as well as a calendar full of workshops, rituals, moon circles and more...
Whether you're completely new or a seasoned witch, there is a place for you with us ♡
Keep scrolling to meet your hosts, see our coven calendar and find out what's included in your membership...
Get all this for only £19.99 a month:
🔮 A safe and supportive private online community group
🔮 A monthly Full Moon circle where we come together to journal and meditate together.
🔮 A monthly New Moon circle where we use breath work and gentle seated movement to open ourselves up before we create a vision board together.
🔮 A monthly Foraging for Witchcraft workshop hosted by Megan from The Garden Cottage where we learn about a new wild plant each month with info on folklore and some recipes to try.
🔮 Regular online guest workshops in which you can learn all about things like crystals, herbs, astrology and more
🔮 The opportunity to meet & connect with like-minded sisters
🔮 Seasonal rituals to celebrate the Wheel of the Year with Toni from Wax & Kohl
🔮 A live 'Divination Hour' with Leonie Maria Oracle
🔮 Access to past workshops on demand via The Coven Portal.
🔮 Plus, a free gift worth £17!
That's over £100 worth of value!
Join The Coven
Upcoming Workshops & Events
Full Moon Circle

Our Monthly circle where we come together for reflection, journaling, meditation and letting go of what no longer serves us.

Foraging For Witchcraft

Our monthly session with Megan from The Garden Cottage, where we explore what we can forage for the month with recipes to go away with.

New Moon Circle

Our newly added montlhy session to celebrate the New Moon, during this relaxed circle we will come together to set goals and raise our energy for the coming quarter.

Divination Hour

Our monthly live in our private group with Leonie Maria Oracle, where each member can have a card read for them.

Wheel of The Year Rituals

Toni from Wax and Kohl hosts our wheel of the year rituals, where we come together to celebrate each sabbat.

Crystal Live Sales

We have just started having regular live crystal sales where members can purchase crystals at a discounted price.

October Workshop

Candle Crafting for Samhain with Stephanie Wild

November Workshop

Talisman making workshop with Sarah from Boodi Jewellery

December Workshop

Wreath Making Workshop with Shanice Willoughby
Don't miss out on all our amazing workshops & events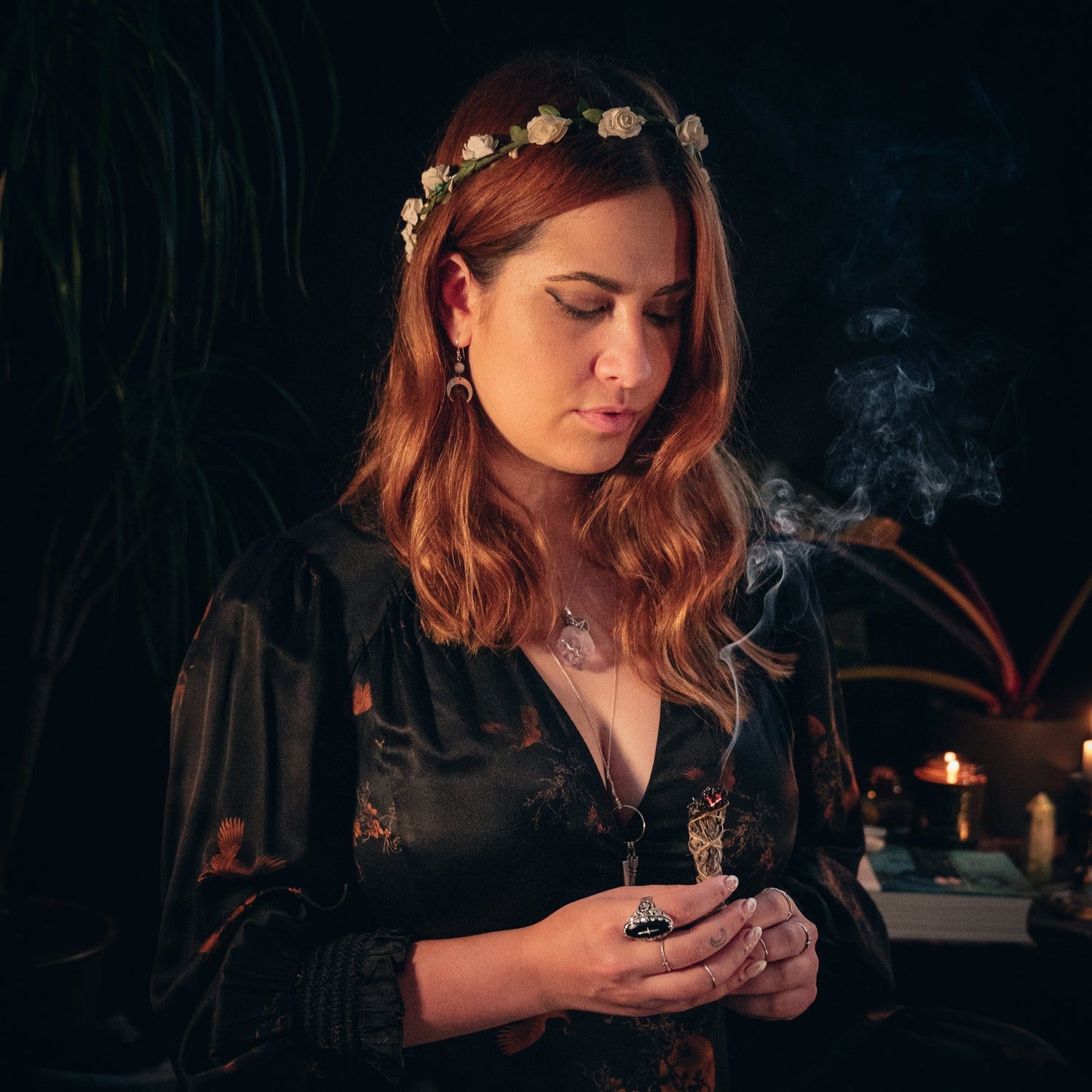 Steph | Lunar & Wild
Steph founded Lunar & Wild in 2020 , offering beautifully crafted candles to help others invite self-care rituals into their lives and reconnect with themselves spiritually. Fastforward to 2023 with the launch of the Lunar & Wild Coven in January where she now hosts the monthly moon circles and absolutely loves welcoming and connecting with other women in the coven.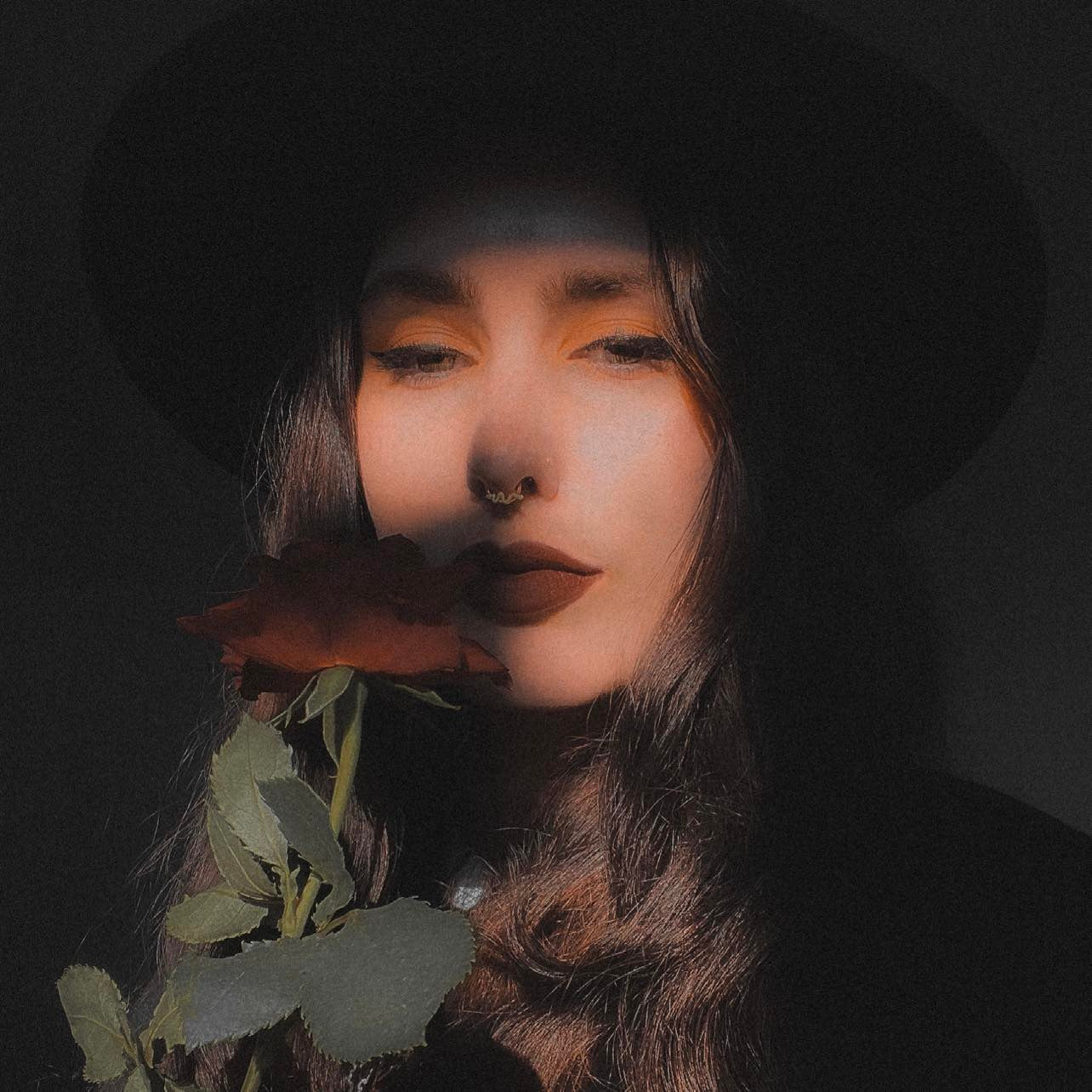 Toni | Wax & Kohl
Our Wheel of the Year rituals are held by Toni from Wax & Kohl. Toni is
a composer of group based ceremonies and a ritual architect, with a keen interest in transformational healing through the practice of witchcraft and by working with plant allies.
The aim of this work is to help deepen our interconnectedness with nature and its changing seasons and help guide others in their rediscovery of what they hold sacred.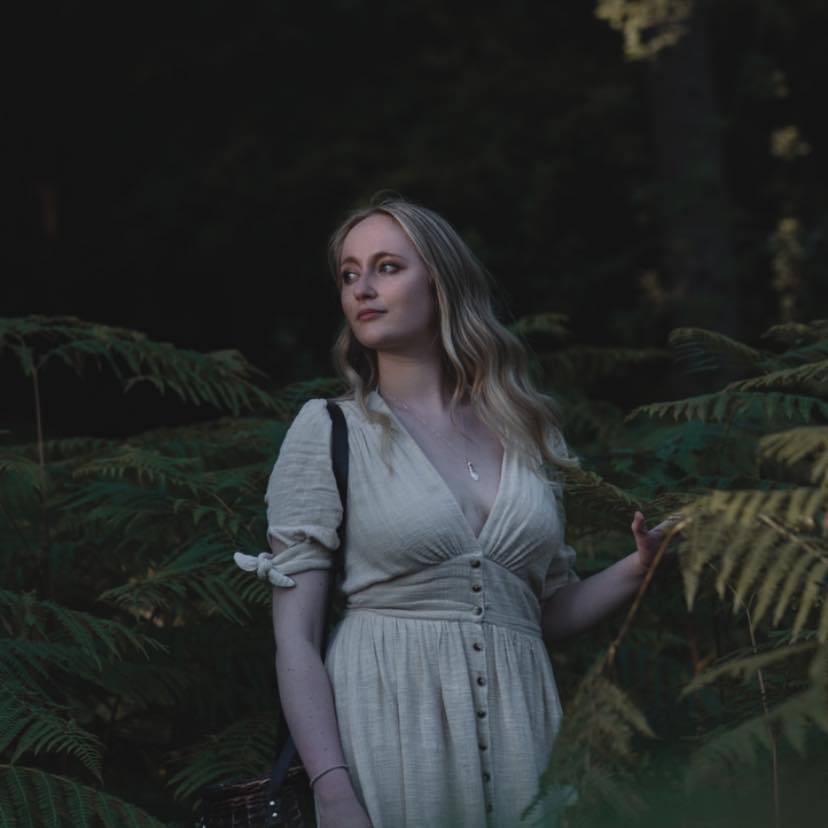 Megan | The Garden Cottage
Megan hosts our monthly foraging for witchcraft workshops. She is a forager, wild food expert and witch that uses wild plants, herbs and fungi in her practices and day to day life. Megan has been foraging her whole life, learning from her grandparents and the world around her. She draws upon her long family history of witches and foraging skills to incorporate the two ancient practices into wild magic.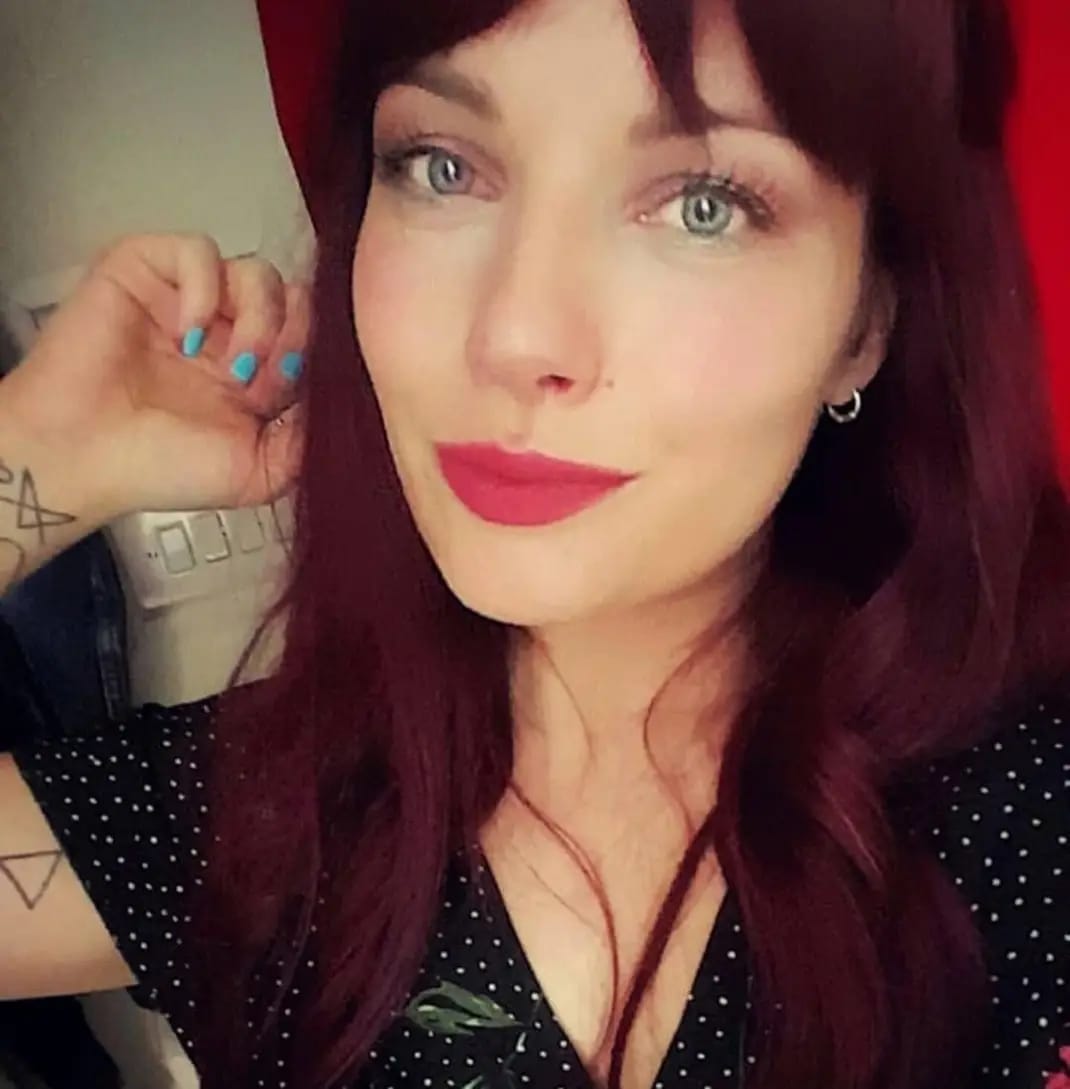 Leonie Maria Oracle
Leonie drops into the coven each month and does live oracle and tarot readings for our lovely coven members. Leonie is an amazing intuitive card reader who is currently on a journey to develop her mediumship skills.
Words from our lovely members
Emily

"I could not speak any higher if I tried. A beautiful, loving, caring
sisterhood, right from day one. Wonderful energies, I'm so honoured to be a part of it."

Evie

"Thank you, Steph, for providing such a wonderful space for us to support each other. I signed up to the Coven without any expectations, and have never looked back. I look forward to our monthly sessions and rituals, and feel entirely capable of being my true self without judgement."

Lizzy

"This is a very loving, nuturing and special community. It is a true blessing to have found these incredible and inspiring women. It is exactly what I have been searching for. This community, hosted by Steph, is a true, safe space to share craft knowledge, share in rituals, participate in workshops, learn foraging for witchcraft and to just come together. It is an honour to be a part of this coven."
FAQ's
Where is the Coven Hosted?

The main community group for the coven is hosted on Facebook Groups. All workshops, circles and rituals are hosted on zoom.
I'm not from the UK, can I join?

You are very welcome to join if you are not from the UK. Please bear in mind that all live workshops, circles and rituals are hosted GMT. Any free coven gifts will be subject to postage fees for anyone outside the UK.
What if I can't attend live?

Most of our coven workshops and circles will be recorded and uploaded to our Coven Portal for you to catch up on when you're ready. Due to the spiritual nature, some rituals may not be recorded.
What is your cancellation policy?

You may cancel your coven membership at any point but please note that any payments that have been made are non-refundable so please cancel as soon as possible before your next payment is taken.
Are there terms and conditions?

Yes, you can view them here
Veronica

"I joined at the start and I've been blown away by the amount of love and support Steph & the Coven has given me. Being a Hedgewitch I've always practiced alone but found I was lacking inspiration, and neglecting my witchy duties . I tentatively joined the Coven and the witch in me has been unleashed! I can't wait for the next Zoom gathering & workshops . I've learnt so much, and remembered more. The Coven is such a lovely social space for you to dip your toes in and lurk (like me) or dive right in, share and inspire. There's no pressure, no judgements. There is so much care, love and inspiration in this Coven, I'm so glad to be a Sister."

Rebecca

"I'm blown away by how much value this group has given me so far. The love Steph has poured into this is truly outstanding 💛
If you are looking for a group of badass crystal smuggling - book loving - wonderfully creative women of all levels and backgrounds that are loving, funny, warm and supportive, that make you feel seen and heard and that will fill your diary up with amazing events, workshops and get togethers… this is your sign! ✨💛✨"

Toni

"I'm so happy to have found this group of women, facilitated by Steph. A warm, kind group of women across the UK with the common interest in developing our craft and growing with each other. Real value for your money - A book club, regular workshops, foraging tips with kitchen witchery, journal prompts and much more."